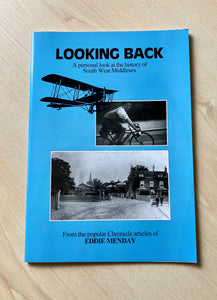 From the popular Middlesex Chronicle articles of Eddie Menday.
A catalogue of reports covering South West Middlesex including public and personal histories of the area from local historian and radio broadcaster Eddie Menday.
This book includes memories and stories of Acton, Brentford, Feltham and other areas of South West Middlesex spanning the late 19th Century and the First and Second World Wars to the twilight of the 20th Century.