'Jigsaw Heritage' & 'More Than Words' Collection
shop our print collection showcasing Ealing Studios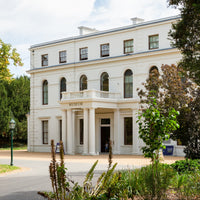 Click & Collect
We're offering a click & collect service for those who live locally or are planning a trip to Gunnersbury soon. Simply choose the 'pick up' option at checkout, and when your order is ready to collect, you'll receive a notification. Collections are available during museum opening hours.
Shop now
Postage & Packaging Information
Please note we run the online shop with the support of our volunteers. We ship parcels once a week on Wednesdays. To try and reduce the impact on our environment, we reuse packaging materials as much as possible.
For more information please refer to our Shipping Policy.