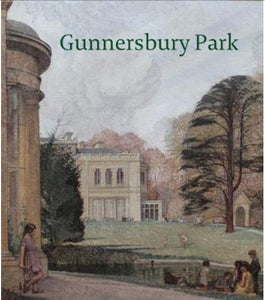 Based on years of original historical research, encompassing local archives, objects held by the Museum, archaeological findings, oral history sources, and more, 'Gunnersbury Park' is a richly illustrated book, including maps and a fold-out cover.
'This book is the only publication entirely dedicated to Gunnersbury and its history. Two local historians, Val Bott and James Wisdom, share their knowledge, results of their research, passion and affection for the estate.
They trace Gunnersbury history from its Medieval past up until the ongoing restoration of the Museum and Park. This small booklet is packed with information, full of beautiful illustrations, interesting facts and curiosities. It is an easy and pleasant read for anyone interested in the estate's past. Dive into its pages, where you'll get to know the property's prominent past owners and the changes they introduced and whose traces are still visible today.
So, if you wish you can also treat the booklet as Gunnersbury's guidebook. It was an inevitable starting point and an invaluable source of information while writing my dissertation about the Park's design. The reading of this book began my adventure with Gunnersbury.' 
- Ewa, Gunnersbury Archives Assistant & Volunteer
Paperback: 48 pages
Dimensions: 16.5 x 19cm